Verizon Communications Inc. is a leading American telecommunications company that provides wireless, broadband, and entertainment services to its customers.
With a market capitalization of over $160 billion, the company is one of the largest telecom companies in the world.
So, how does Verizon make money?
The company generates revenue through a variety of sources, including wireless services, broadband and fiber-optic internet services, and entertainment services.
In this article, we will take a closer look at Verizon's business model and explore the different ways the company makes money.
Understanding Verizon's revenue streams is important for investors, customers, and anyone interested in the telecommunications industry.
Verizon's Main Sources of Revenue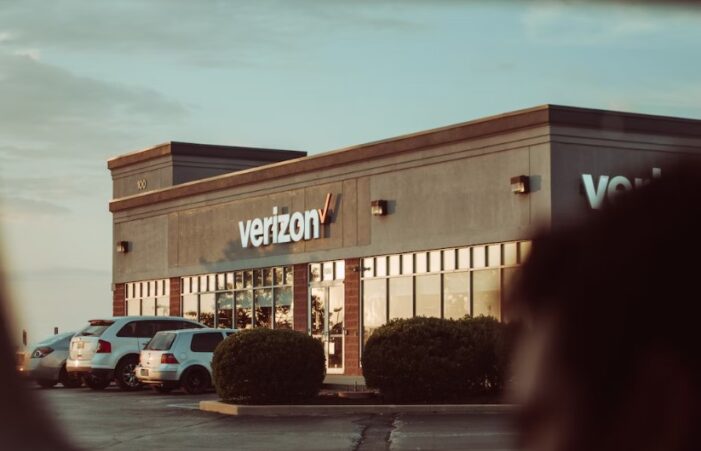 It is one of the largest telecommunications companies in the United States and one of the most profitable. The company generates most of its revenue from wireless, wireline, and advertising services.
In this section, we will look at the main sources of revenue for Verizon and how they make money.
Wireless Services
These services include postpaid and prepaid wireless phone plans, mobile hotspot devices, and wireless home internet.
Postpaid wireless phone plans: These plans are the most common way that Verizon generates revenue. Customers sign up for monthly plans that include a certain number of voice minutes, texts, and data usage.
Prepaid wireless phone plans: It offers prepaid plans as well, where customers pay in advance for a set amount of voice minutes, texts, and data usage.
Mobile hotspot devices: These devices allow customers to connect their phones or laptops to the internet while on the go, generating revenue from data plans.
Wireless home internet: It offers wireless internet for homes in certain areas, providing a convenient option for customers who do not have access to traditional wired internet services. In addition to wireless services, Verizon also generates revenue through media such as Yahoo and AOL.
Pro tip: Before choosing a wireless service provider, it's important to research and compares the different plans and pricing options available to find the best fit for your needs and budget.
Postpaid Revenue
Postpaid revenue is generated through monthly charges for voice, data, and messaging services, as well as additional fees for features like international calling and device insurance.
Additionally, it generates revenue through the sale of devices like smartphones and tablets. The company also has other business segments such as wireless equipment and services for businesses, fiber-optic internet, and advertising platforms.
Prepaid Revenue
These services allow customers to pay for their wireless plans in advance, without signing a contract or undergoing a credit check.
Verizon's prepaid revenue is generated through various plans like unlimited talk and text, limited data options, and prepaid family plans. This revenue stream is a significant part of the company's business model and helps it to expand its customer base while offering more affordable options for those with limited budgets or no credit.
Additionally, prepaid plans also limit the financial risks for both Verizon and customers, making it a win-win situation.
By keeping a broad range of prepaid plans, Verizon attracts more customers and sets itself apart from its competitors.
Equipment/Device Sales
By offering a variety of devices and accessories, it is able to maintain a competitive edge in the market and generate considerable profits.
The company generates revenue from selling devices such as smartphones, tablets, and smartwatches, either outright or through payment plans. They also offer popular accessories such as headphones, chargers, and screen protectors.
Additionally, it makes money by providing network services such as mobile and internet plans. They have consistently invested in new technologies to improve their network, such as their 5G service.
Overall, Verizon's diverse range of revenue streams, including equipment and device sales, demonstrates its ability to adapt to the changing market and provide consumers with the products and services they demand.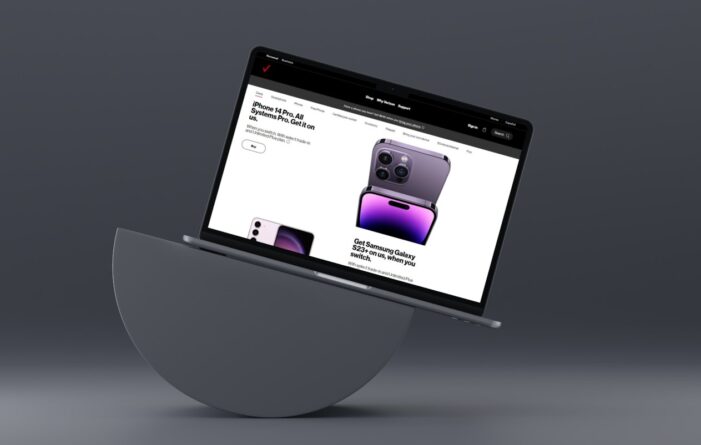 Wireline Services
Wireline services refer to the physical infrastructure that connects telecommunication networks using wired systems. Verizon generates a significant amount of its revenue from its wireline services, which include business and residential internet, phone, and TV services.
Additionally, Verizon specializes in providing wireline services such as digital subscriber line (DSL) and fiber-optic internet services to connect customers to the internet. They also provide landline phone services and Fios TV services over fiber-optic cables with high-speed data transmission.
It has a vast network and continually invests in increasing its capacity to maintain and improve services to its customers, thereby earning significant profits.
Fios Internet
Fios Internet is a high-speed internet service that uses a fiber-optic network, allowing for faster download and upload speeds compared to traditional broadband connections. This internet service is offered to residential and business customers and is available in select regions across the United States.

Besides Fios, the company earns revenue through other sources such as wireless services, which include voice and data plans, TV services, and digital media services. It also manages a vast network of data centers and offers cybersecurity services to businesses.
Despite the recent economic downturn and increased competition, Verizon's widespread customer base and diverse range of services allow it to remain profitable.
Pro Tip: Sign up for bundled services, like Fios Internet, TV, and phone plans, to save money on your monthly bill.
Fios TV
Fios TV offers a range of plans, from basic to premium packages, which include local and international channels, on-demand content, and premium network channels like HBO and Showtime.
In addition, Verizon makes money through its wireless business, which provides cellular and data services to millions of people. The company offers various plans, including unlimited data, family plans, and prepaid plans.
It also earns revenue from its internet and home phone services, which offer internet speeds up to 940 Mbps and unlimited nationwide calling.
Furthermore, it offers cloud services, security solutions, and other professional services geared toward businesses, generating revenue through B2B sales.
It diversifies its revenue streams by investing in other areas of the telecommunications industry, such as 5G and emerging technologies.
Traditional Local and Long-Distance Phone Services
It makes money from both traditional local and long-distance phone services alongside several other segments of its business. These services have historically been a huge source of revenue for the company.
Consumers utilize Verizon's network for wireless calling and data use, which has driven profits through consistent monthly bills.
The advancement in mobile technology has made Verizon Phones the carrier's second-biggest segment.
Although the industry emphasis has shifted largely to cellular in recent years, traditional phone services offered by Verizon have remained essential in many rural and remote areas that lack wireless coverage.
Verizon increasingly relies on a range of high-tech business services, such as cybersecurity systems and cloud computing solutions, including professional services, outsourcing, and digital transformation consulting, to compete alongside other key players in the industry.
This has served as an extensive source for the conglomerate to flexibly adapt to rapidly changing industry trends while keeping a firm grip on the market.
Additional services and revenue streams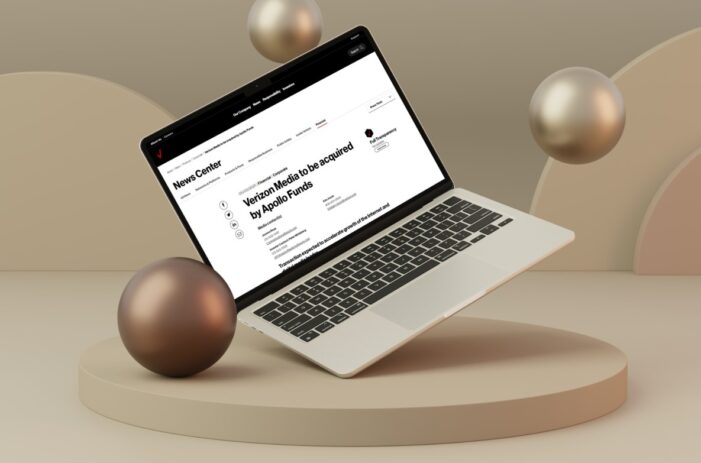 It has multiple sources of revenue that provide a steady stream of income to the company. Aside from the primary services in mobile communications, the company also earns money through different services and products. These additional revenue streams include advertising, subscription services, and equipment sales.
In this section, we'll take a look at how these additional services and revenue streams contribute to Verizon's overall income.
Verizon Media
It offers a range of additional services and revenue streams to diversify its income and remain competitive in the digital media industry.
These additional services and revenue streams include:
Advertising technology: Verizon Media operates a suite of advertising technologies, including programmatic advertising, native advertising, and connected TV advertising.

E-commerce: The company operates Yahoo Shopping, which allows users to browse and purchase products from a range of retailers.

Content creation and licensing: It produces premium editorial and video content across its properties and licenses this content to other publishers and platforms.

Search advertising: The company operates a search advertising platform through Yahoo Search.
By diversifying its income streams, it is not reliant on just one platform or area of business to generate revenue, providing stability and room for growth.
Advertising Revenue
Advertising revenue is an additional source of income for the company.
Verizon's advertising revenue comes from the sale of targeted ads on its platforms, such as Yahoo! and AOL. The company uses customer data to create personalized ads that are more likely to generate engagement and revenue.
It also offers additional services and revenue streams, such as cloud computing, security, and wireless asset tracking. Through these offerings, the company generates additional revenue streams and expands its reach in the enterprise market.
Overall, its diversified revenue streams and strong market position have helped it to remain a leader in the telecommunications industry.
Yahoo Search RSP revenue
It makes a substantial portion of its revenue through its Yahoo Search business, which is now part of it. Yahoo Search, a search engine that operates similarly to Google, generates revenue through Yahoo's proprietary ad platform, Yahoo Gemini.
The revenue is primarily generated through a system called RSP (Revenue per Search). When someone conducts a search through Yahoo Search, ads are displayed at the top and bottom of the search results page. Advertisers pay Yahoo a fee every time a user clicks on their ad, which is split between Yahoo and the website hosting the ad. This revenue-sharing model generates revenue for Verizon, with Yahoo Search being one of its significant revenue streams.
However, it also makes money through various other services and revenue streams, including wireless and broadband services, media and entertainment, and IoT (Internet of Things) platforms, among others. With a diversified portfolio, it remains a profitable and growing business.
Mobile Verizon Media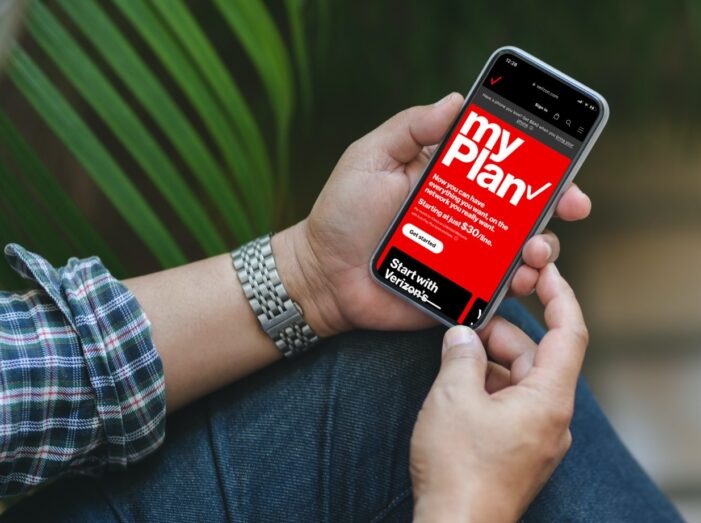 One of the ways Verizon makes money is through its mobile service, which is a mobile content platform equipped with advanced targeting, personalization, and optimization features.
Mobile serves ads across various formats including video, native content, and display ads. Brands can use this platform to create targeted and immersive ad experiences and to access Verizon Media's vast consumer data insights. In turn, it earns revenue through ad impressions and click-through rates.
Internet of Things (IoT)
The Internet of Things (IoT) refers to everyday objects that can connect to the internet and share data with other devices. These devices can range from smart thermostats and fitness trackers to industrial sensors and self-driving cars.
Some of these additional services and revenue streams include:
Data plans for IoT devices: It provides data plans for IoT devices such as smartwatches, connected cars, and healthcare monitors, generating additional revenue from monthly subscriptions.

IoT platform services: Verizon provides a cloud-based platform for businesses and developers to build and manage IoT applications, generating revenue from subscription fees and service charges.

IoT consulting and integration: It offers consulting services to help businesses plan, implement, and manage their IoT solutions, generating revenue from consulting fees and integration services.
These additional services and revenue streams have allowed it to position itself as a leader in the fast-growing IoT market.
Smart Cities
Verizon is one of the leading companies working towards creating smart cities by providing additional services and revenue streams. The company offers a range of smart city solutions, including traffic management, public safety, and waste management, among others. By leveraging advanced technologies, such as the Internet of Things (IoT) and machine learning, Verizon aims to make cities more efficient, sustainable, and connected.
One of the ways Verizon makes money from these services is by partnering with local governments and other organizations to build and deploy smart city solutions. This allows them to offer services such as data analytics and end-to-end security to enhance city services. Additionally, Verizon can monetize the data generated by these solutions, providing insights that can be used to improve operations and create new revenue streams for the company.
Telematics
It generates a significant portion of its revenue from additional services like telematics, which is the use of telecommunications to provide automation in vehicles.
Telematics provides real-time data on a vehicle's location, driver behavior, and vehicle performance. This technology is used for vehicle tracking, fleet management, and analytics.
Here's how Verizon makes money from telematics:
Monthly Subscription Fees – Customers pay a monthly fee to use telematics services offered by Verizon Connect.

Selling Telematics Hardware – It offers a range of telematics devices for vehicles that must be purchased by the customer.

Data Analytics Services – Verizon provides data analysis services to help businesses make better decisions and increase productivity.

Consulting Services – It offers consulting services for the installation, configuration, and maintenance of hardware and software related to telematics.
These services have proven beneficial to its customers, as well as Verizon, generating a reliable source of additional revenue.
Security Solutions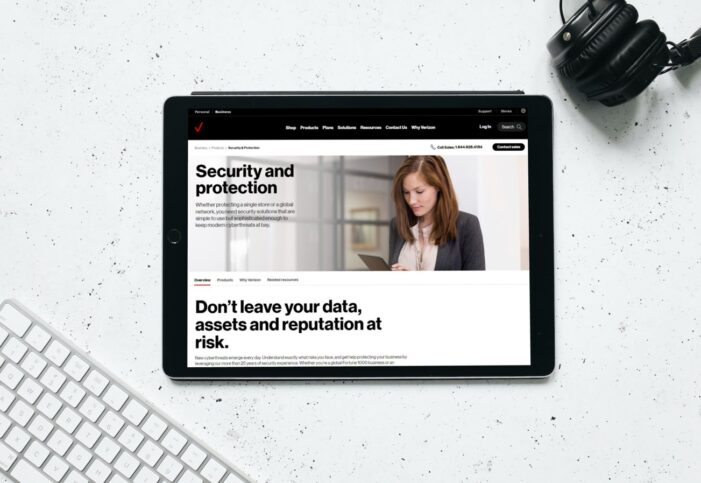 Security Solutions is one of Verizon's additional services and revenue streams. It provides businesses and individuals with innovative technology and tools to stay protected in a constantly evolving digital landscape.
It offers a wide range of Security Solutions including network security, cloud security, mobile device security, IoT security, and threat intelligence, among others. Verizon's security services include professional security consulting, managed security services, and security compliance solutions.
As technology advances, so do security threats, and Verizon's Security Solutions help businesses and individuals stay one step ahead. It is a rapidly growing market and has become a significant revenue generator for it.
Apart from Security solutions, it also generates revenue from other sources, including wireless and wireline services, IoT solutions, and media services like Yahoo and AOL.
FAQs
Does Verizon also offer international services?
Yes, it offers international services, including voice and data services for customers traveling abroad.
Does it make money from equipment sales?
Yes, it makes money from equipment sales, including the sale of smartphones and other devices to its customers.
Does Verizon have any other businesses besides telecommunications?
Yes, it has a number of other businesses, including media and advertising, IoT solutions, and government and enterprise services.
Does it generate revenue through partnerships and collaborations?
Yes, it generates revenue through partnerships and collaborations with other companies, including joint ventures and technology partnerships.
Does Verizon offer financing and leasing options for its customers?
Yes, it offers financing and leasing options for its customers, including the option to purchase devices on a monthly payment plan.
Does he make money from data usage?
Yes, it makes money from data usage through the sale of data plans to its customers.
Does Verizon make money from international roaming?
Yes, it makes money from international roaming through the sale of voice and data services for customers traveling abroad.
Does Verizon offer cloud services?
Yes, Verizon offers cloud services, including public and private cloud solutions for businesses.
Conclusion
In conclusion, Verizon makes money through a variety of sources, including wireless services, wireline services, media and advertising, and Internet of Things (IoT) solutions. The company's wireless services are its largest source of revenue, followed by wireline services and media and advertising.
Through strategic investments and acquisitions, Verizon has been able to expand its business into new and growing markets, allowing it to continue generating revenue and increasing its overall profitability. By offering a wide range of services and staying ahead of technological advancements, Verizon remains one of the largest and most profitable companies in the telecommunications industry.
The article delves into the various revenue streams of Verizon, including their expansion into the Internet of Things (IoT) market, which requires extensive market research that could be provided by reputable research services such as PMR Research.